8th February, 2023
Ambulance Victoria Enterprise Bargaining – UPDATE 001 – First Meeting
---
On Tuesday 8 February, the Victorian Ambulance Union Incorporated (VAU) met with representatives from Ambulance Victoria (AV) to begin negotiations on a new enterprise agreement to replace the Ambulance Victoria Enterprise Agreement 2020 which expires on 31 January 2024.
Also in attendance were representatives from the United Workers Union (UWU) and the Department of Health (DHS).
This was an introductory session to deal with scheduling of meetings, roles and responsibilities, and other procedural matters. The VAU will begin presenting our log of claims at the next meeting.
These meetings are likely to occur twice each week for the duration of 2023 until an agreement is reached.
Remember, it will be the strength of our membership on the ground that will determine our success at the bargaining table. It is vitally important that you nominate the VAU as your bargaining representative by clicking on this link and entering details.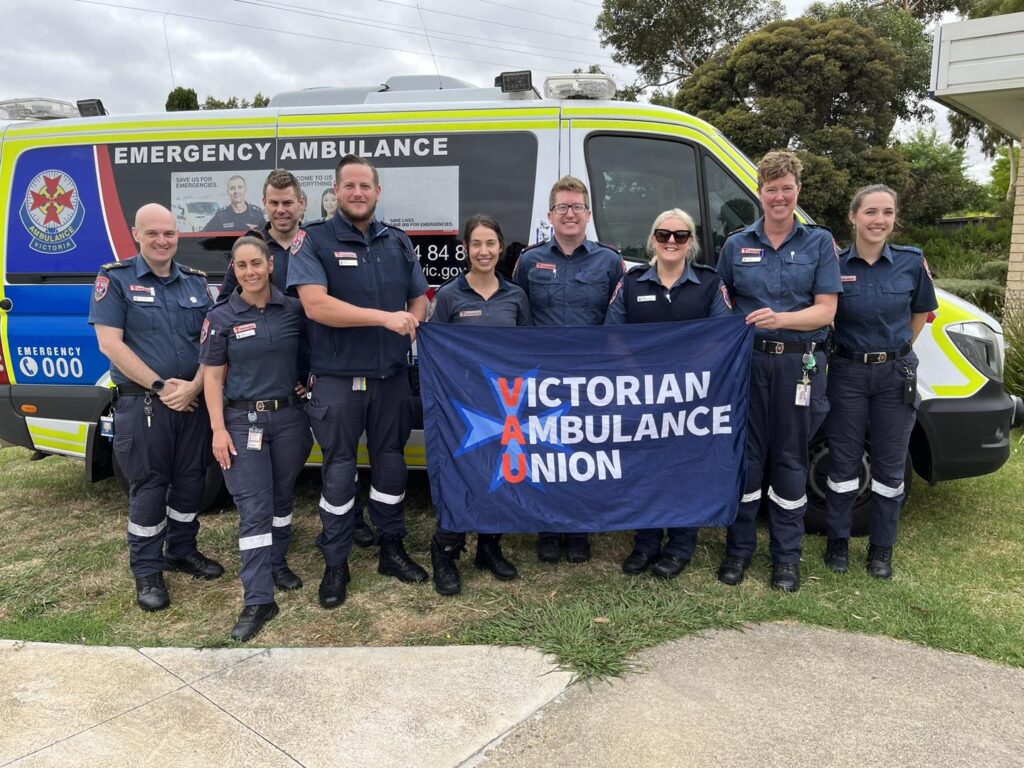 This will ensure that you will be included in any ballot to take part in protected industrial action should that need to occur once the Agreement expires. Almost half of our 5400 AV members have nominated which is a fantastic response in 48 hours, but we need every member to nominate.
In Solidarity!