25th May, 2023
St John Bargaining Update – Lipstick on a pig.
---
On 14 April, the Victorian Ambulance Union Incorporated (VAU) met with St John and other bargaining representatives to discuss the wage offer proposed at the end of March.
While the VAU welcomed aspects of this offer, it was made clear to St John that our members were dissatisfied for the following reasons:
Insufficient relativity between PTO and ATA wage rates.
ATA rates still lagging behind the rest of the industry.
St John relying on PBI status and salary packaging in lieu of a higher wage offer.
In response, we put our own revised offer forward, and asked St John to come back with a position that better reflected the hard work of all St John staff. It was very disappointing then, to see St John's response in the email sent by Rob McManus to all staff, including VAU members, on Tuesday 23 May.
St John's wage offer has not changed. They now suggest, in their email, that their offer is a 9.1% increase for ATAs and a 3.5% increase for PTOs. In reality much of this increase is made up of the mandatory increase in Award rates that will take effect on 1 July. Beyond this amount, the increase for PTOs is only 0.5%. The proposed rates for ATAs, while increasing by a greater percentage, are still well behind the rates that will be paid at NPT and RFDS by the end of the year. St John crews work just as hard as anyone in the industry – so why should they accept lower pay?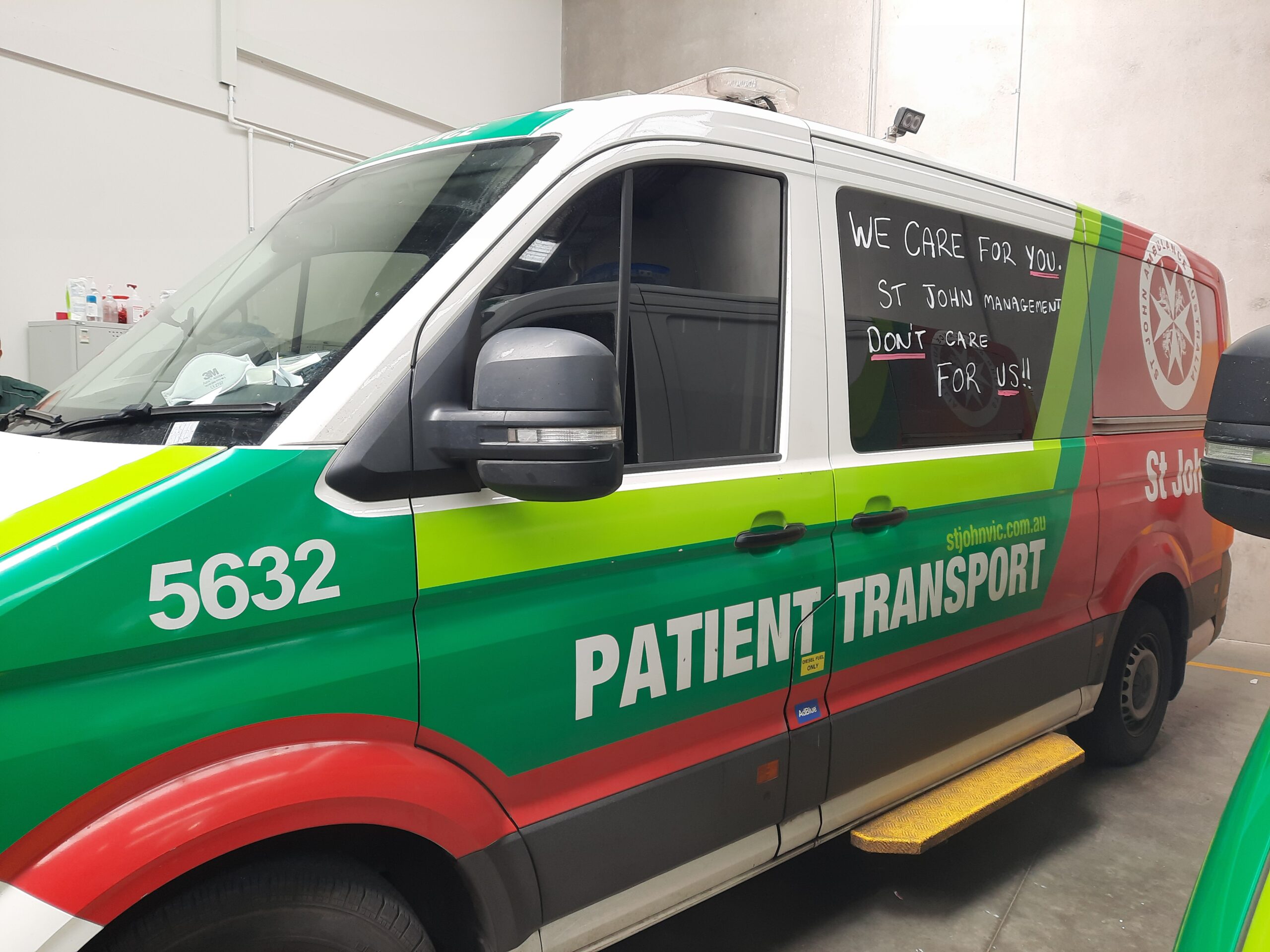 Next Steps:
The VAU will be meeting with St John again this week. We will report back to members with the outcome of this meeting and next steps in our campaign to ensure fair pay and conditions for St John members.
In solidarity!